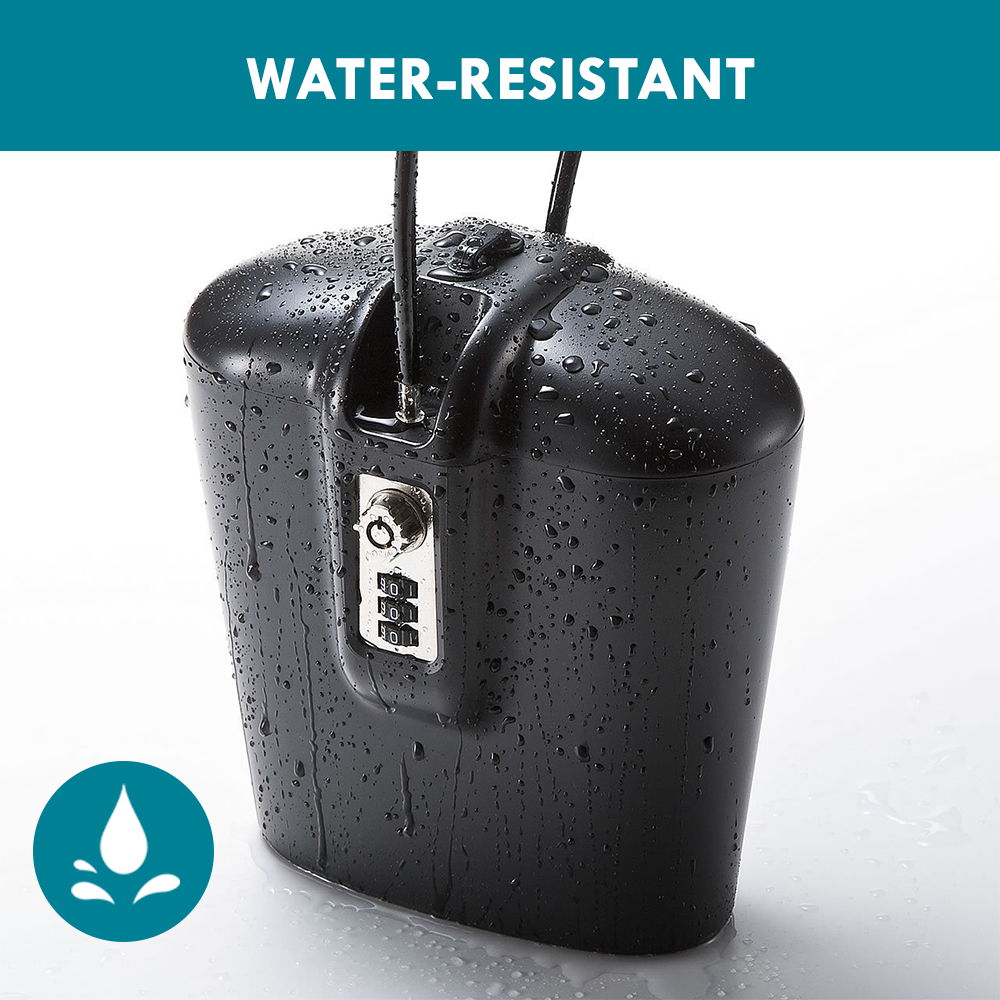 Constructed from high-impact ABS plastic, SAFEGO is water and weather resistant. While sealed shut, SAFEGO is guaranteed to protect your valuables from any external weather or climate conditions.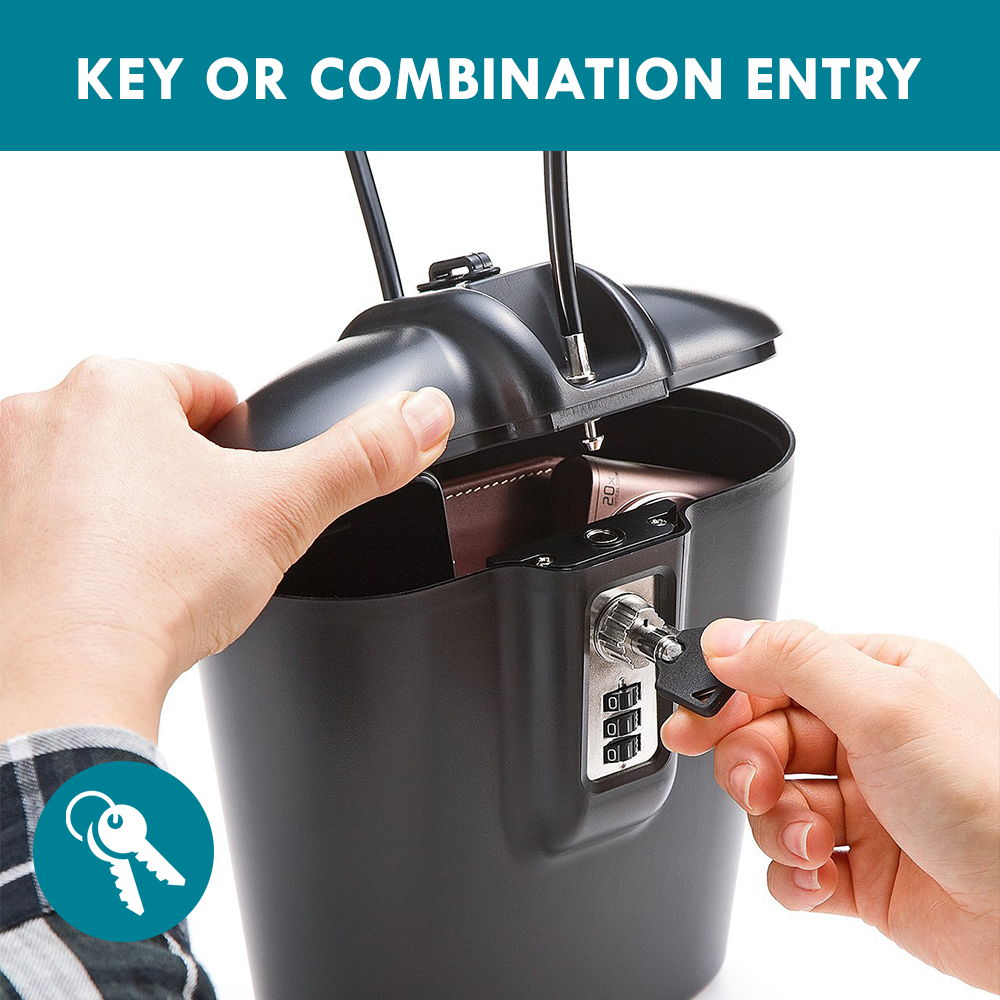 SAFEGO can be opened using either keys or a 3-digit custom combination. Each SAFEGO comes with two keys, and the custom combination can be changed as often as you'd like.
SAFEGO's unique utility patent allows for seamless security. Simply wrap SAFEGO's 17" steel cable around any fixed object to lock your iPhone, GoPro, wallet, credit cards, medicine, or other personal items.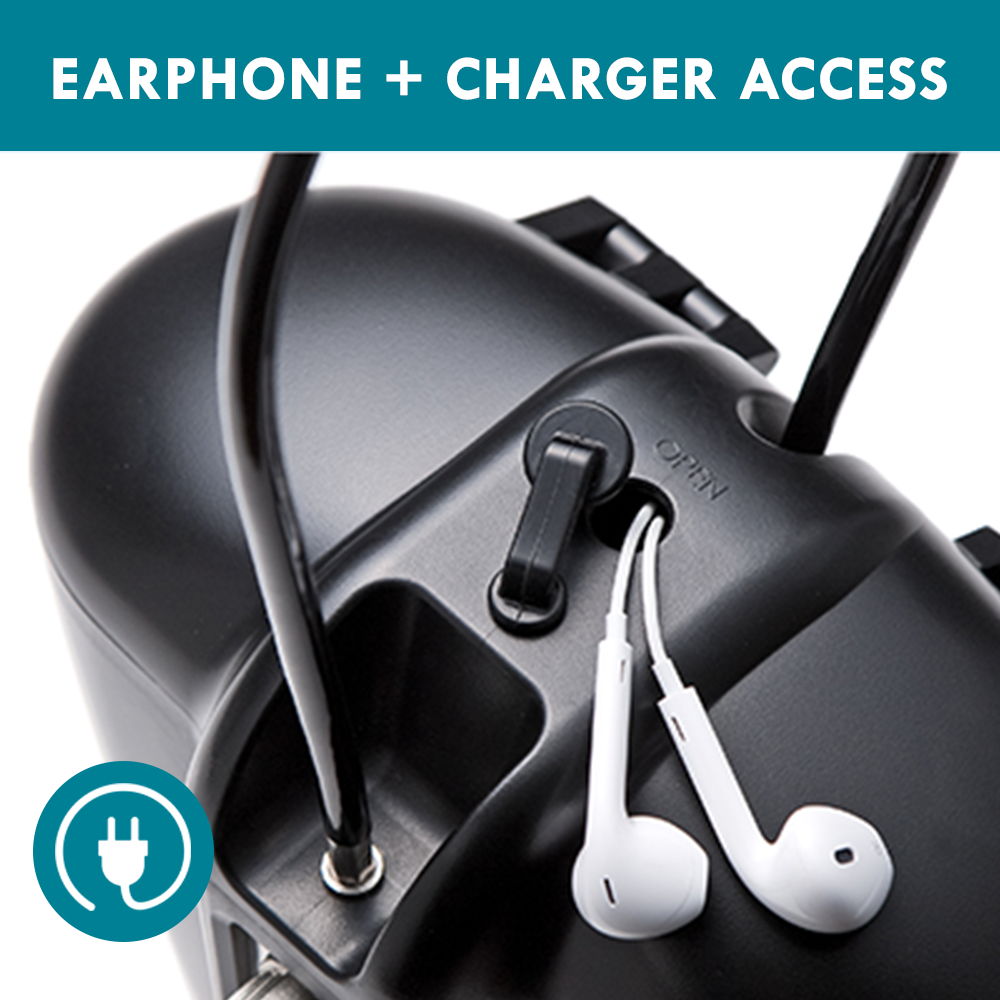 Want to listen to music or charge your electronics while keeping them out of reach? SAFEGO comes with an adjustable plug opening so you can access your electronic devices.
SAFEGO is made of high-impact ABS plastic and nickel-plated zinc alloy. SAFEGO was built to stand the test of time.