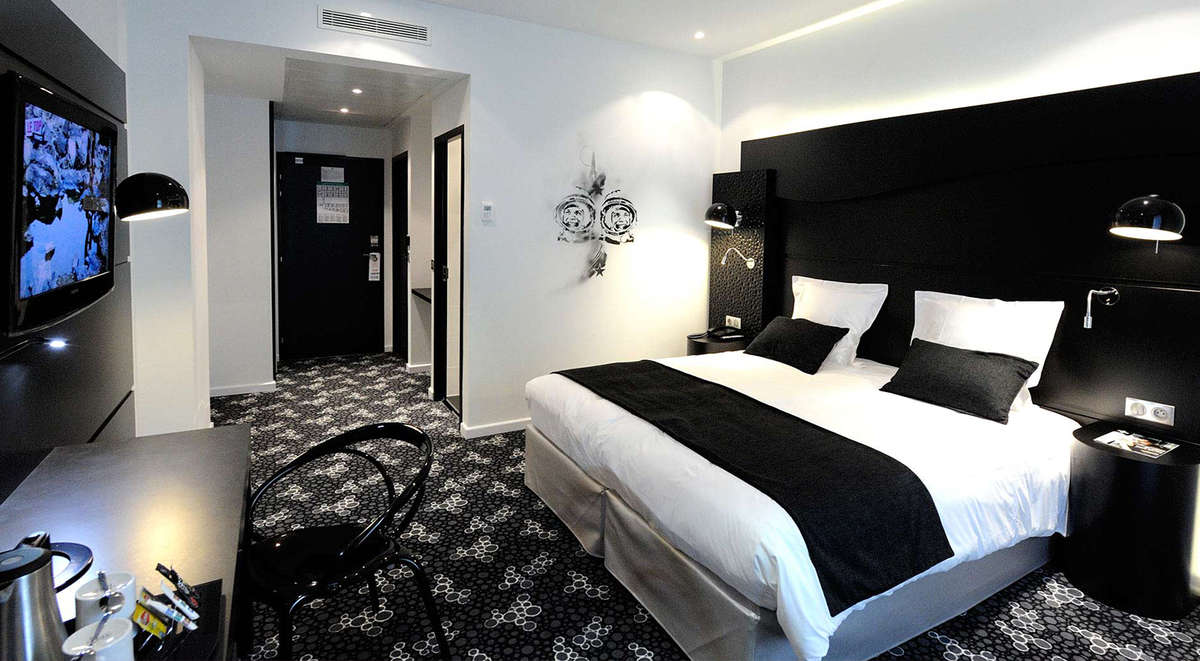 HOTEL SAFES ARE ACTUALLY NOT ALL THAT SAFE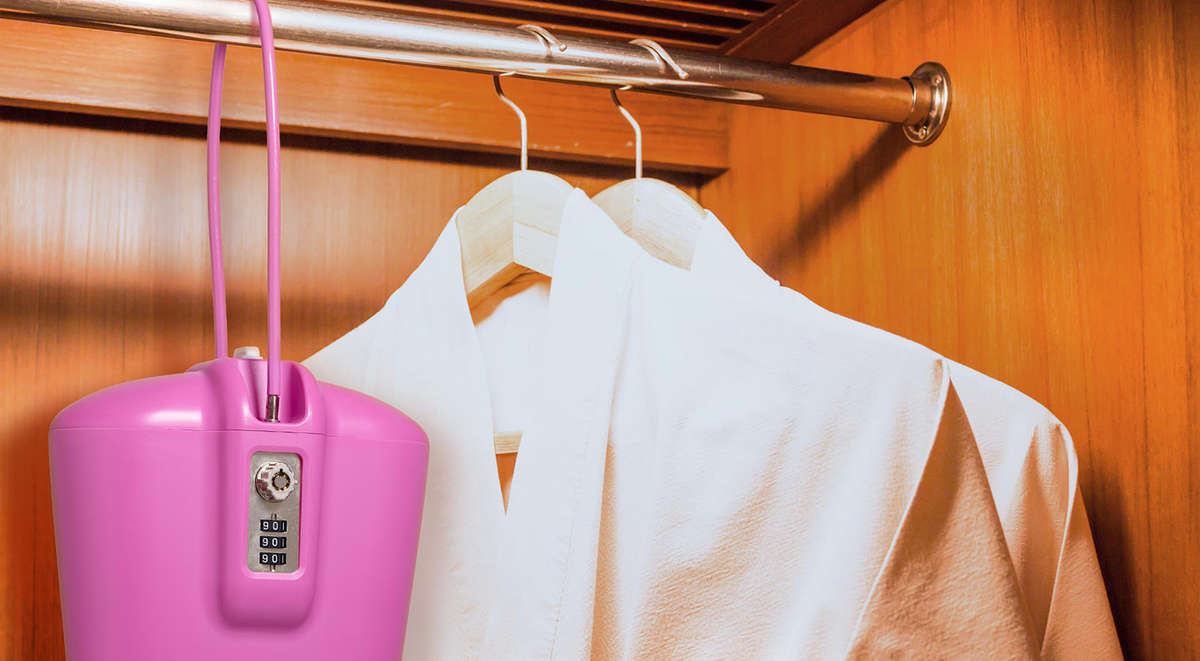 SAFEGO EASILY LOCKS AROUND ANY FIXTURE, LIKE A CLOSET ROD OR BED FRAME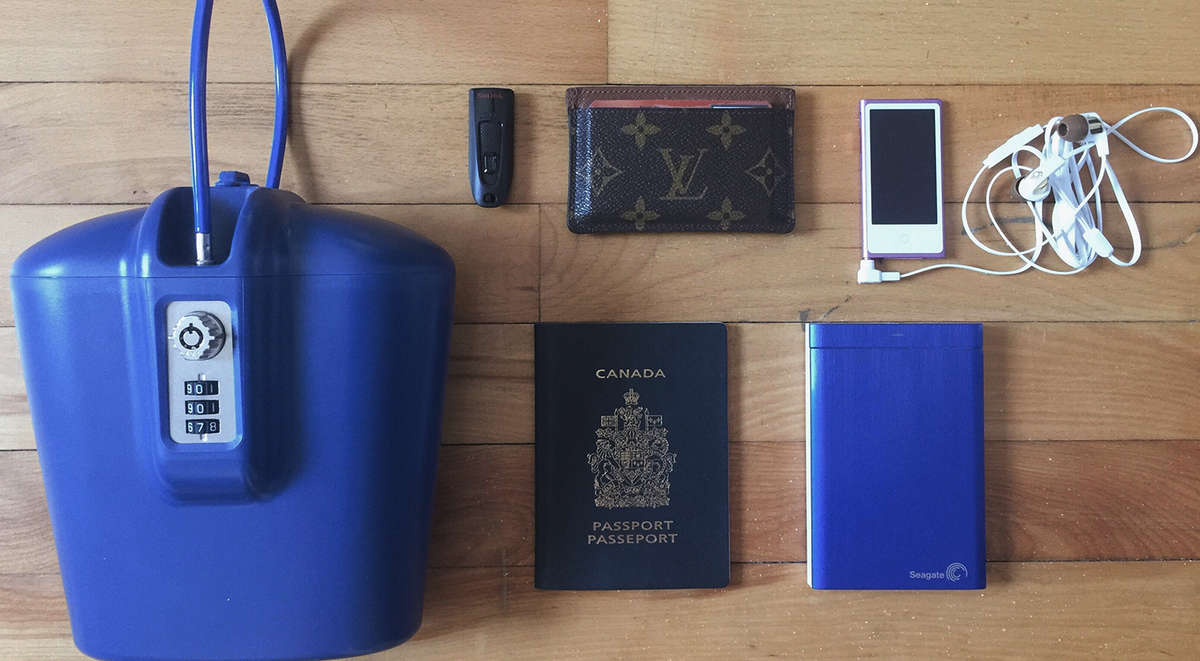 SAFEGO IS LARGE ENOUGH TO SECURE YOUR MOST ESSENTIAL VALUABLES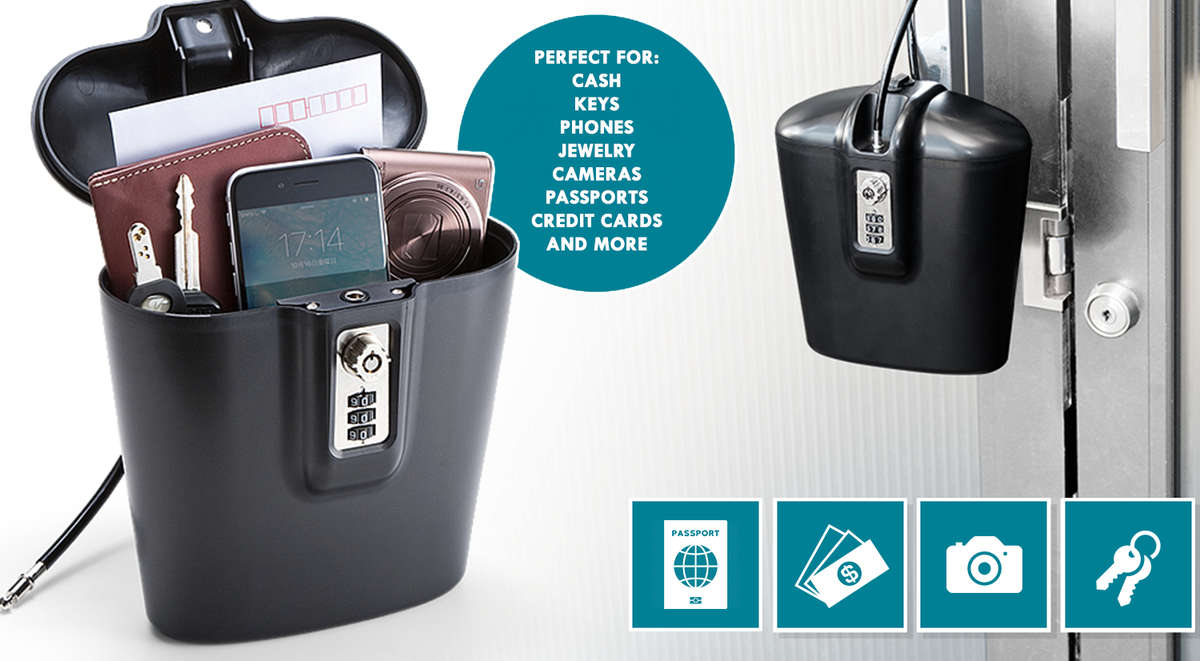 LIKE YOUR PHONE, KEYS, CASH, PASSPORT, JEWELRY, CREDIT CARDS, AND MORE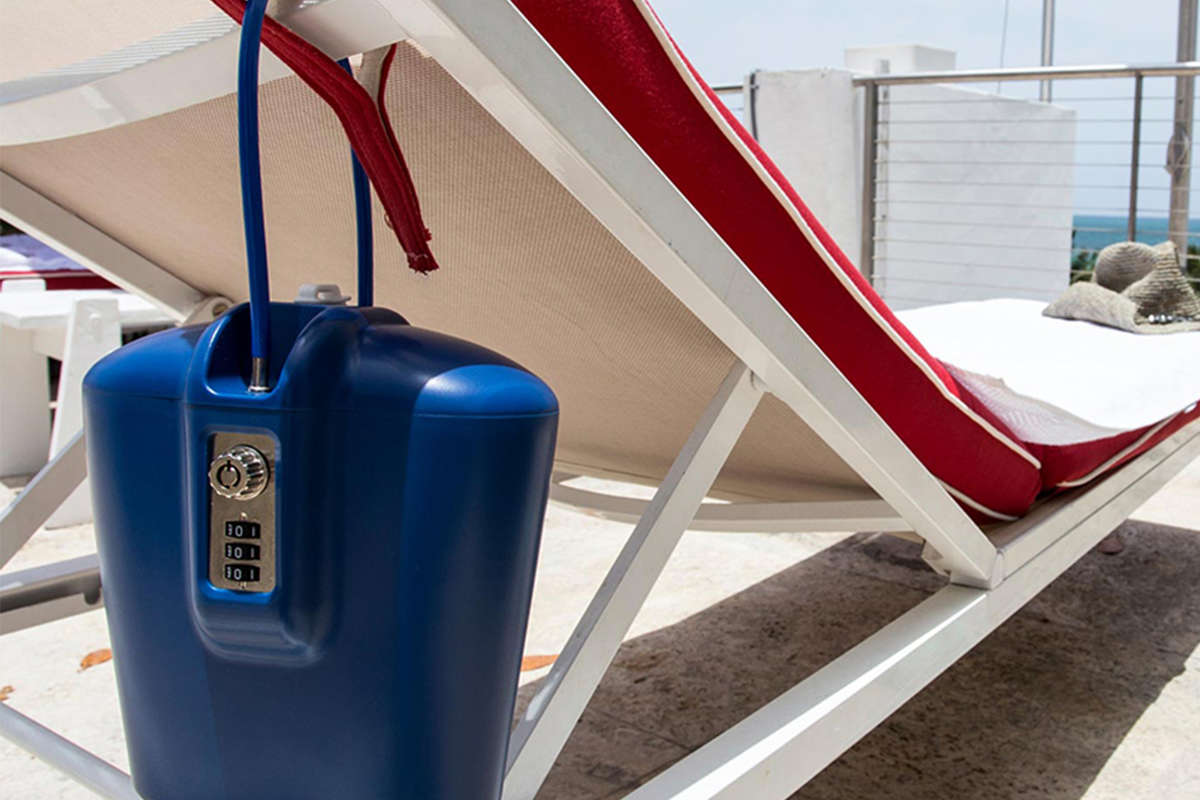 AND WHEN YOU'RE DOWN BY THE POOL, SAFEGO WILL ALSO KEEP YOU SECURE
I would absolutely buy this again if I needed to! My boyfriend and I bought this safe right before for a recent trip out of the country because we had learned that some people's hotel safes had been broken into, which undoubtedly became a major concern. The item was slightly larger than we expected it to be, but that was not a problem or a disappointment, and it fit everything we needed very comfortably (2 smartphones, 2 passports, 1 man's wallet, 2 average size prescription pill bottles, a bank envelope with cash, and a set of house and car keys). The plastic case was durable, and we both appreciated the dual lock feature with keys and number combo. I put this in my carry on both ways and had zero problems getting through TSA security checkpoints.
Where there was no safe it worked like a charm to keep our valuables safe and gave us peace of mind. In two of the accommodations we used in our recent trip to Italy where there was no in room safe available or the location of the safe was inconvenient for access (would have had to get down on the floor to reach the safe in the bottom shelf of a closet... tough for a 74 year old). Having the portable safe allowed me to hook onto the bed frame and feel comfortable with it hidden out of site when we left the room.
This was so convenient during my trip to the Caribbean. My husband and I were able to securely fit both our passports, credit cards and a large wad of cash without worrying about getting robbed - small enough to carry around with us, like in a backpack, or leave in the hotel room, knowing the maids wouldn't be able to take anything. Compared to similar products, this one seems much, much roomier - we could definitely have fit more in, like a cell phone if needed.
I used mine on my current vacation to Vegas. I stayed at a nice hotel with a beautiful pool. Only hotel guests were allowed in the multi-pool area. This was the perfect size to hold my iPhone 6s, my wallet, keys and a few other items. I looped it around the permanent umbrella post and locked it. I never had to worry or keep looking back at my things to make sure they were secure. I swam laps, etc. without a worry. Definitely worth it!