35 Ingenious Travel Products To Bring On Your Next Vacation
via: BuzzFeed
2.
A

 

portable lock box

 

you can secure around two beach chairs to stash your wallet and phone in as you head into the ocean to snorkel – no more worrying about someone grabbing your stuff when you're face first in the water.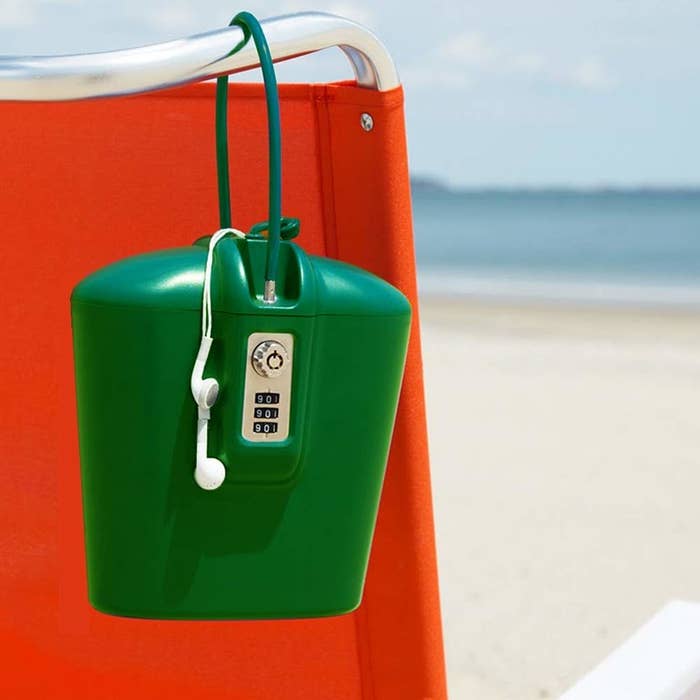 You can also use this in your room to keep valuables protected.
Promising review: "I bought this to take on a vacation to the Virgin Islands because my husband is super paranoid about leaving valuables unattended on the beach. At first he scoffed that this little plastic thing wasn't going to stop a thief, and I had wasted my money. Then he admitted that the plastic was pretty sturdy, and it was cool that we could secure the cable to our beach chairs, a fence, or a tree (most petty thieves don't carry around cable cutters). Next thing I know, he's storing his wallet, phone, room keys in it along with mine. He laced the cable through other things he didn't want stolen, like the bags containing our snorkel gear. Neighboring beach-goers asked about it and where they could get one, and he was quick to demonstrate its features. And when we got home, I overheard him showing it to his friends, with as much approval as he could muster. Hate to say I told you so...okay, no I don't." —Patsy
Get it from Amazon for $44.95 (available in original and compact and in six colors).
Click here to view the full article and all 35 products on Buzzfeed.com