Setting A Custom Combination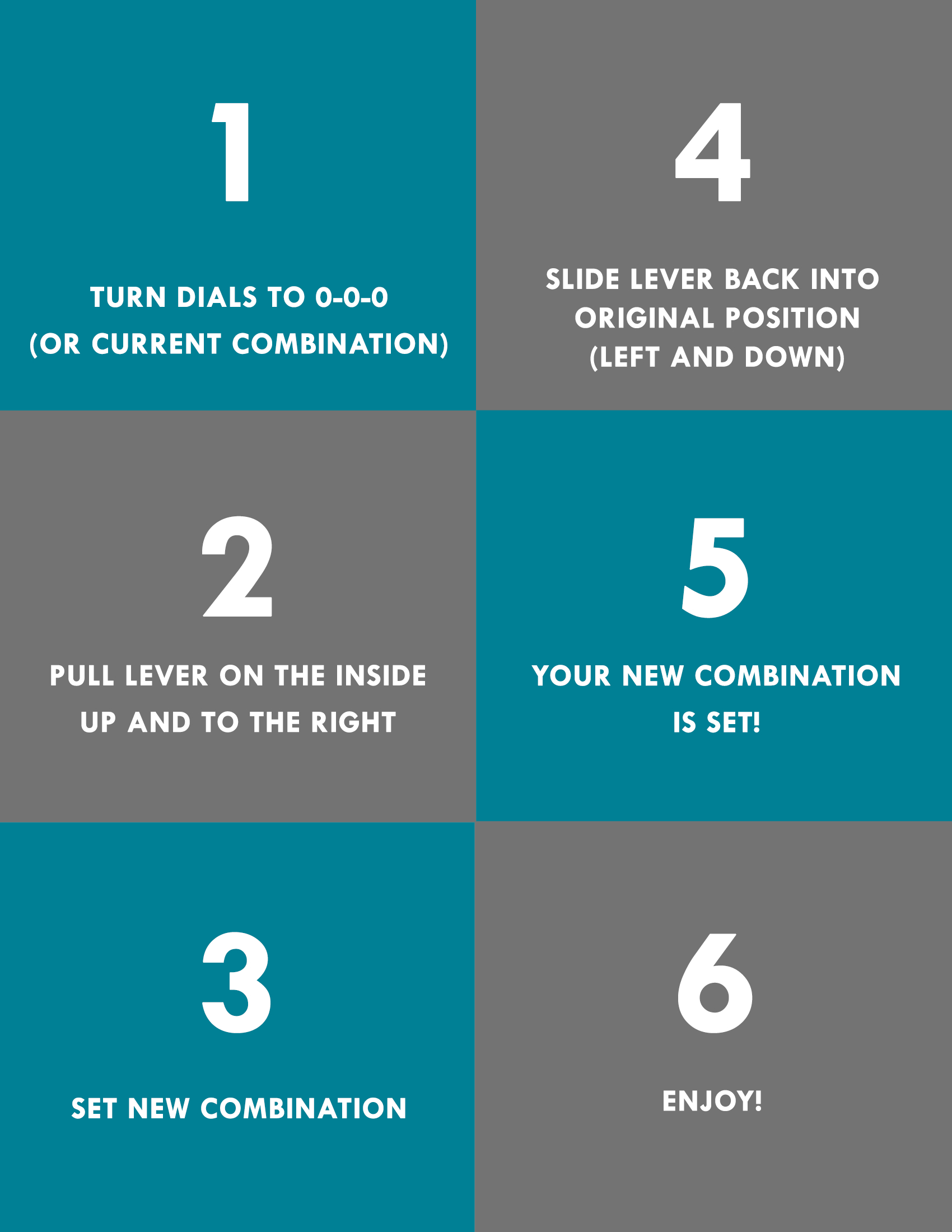 Turn dials to 0-0-0 (or current combination)
2. Pull lever on the inside up and to the right
3. Spin digit wheels to new desired combination
4. Slide lever back into original position (left and down)
5. Your new combination is set
6. Enjoy!

If you are still having issues, please click here to view our Product Manual.